KOMPAS.com - Infant mortality rate in Indonesia is 34 babies per 1000 births. Although it has been downhill since the year 1990, that number is still relatively high and far from achieving the millennium development goals in 2015. What are the main causes of child mortality in Indonesia?

Acute pneumonia
In 2003, worldwide there are 10.8 million children die from respiratory disease. Acute respiratory infections (ARI) is the cause of death of 37 percent of new babies born in Indonesia.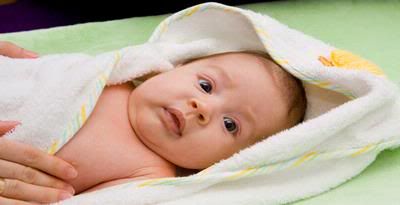 Child deaths
due to pneumonia associated with highly acute problems of poverty that affect nutrient levels and the inability to access health facilities. With the correct information about the debriefing of this disease on health workers and adequate nutrition fulfillment, death rates from these diseases can be lowered to 42 percent.
Diarrhea
Unicef and WHO estimates that 2.5 billion cases of diarrhea occur in children under five every year. In Indonesia, the main cause of diarrheal infant mortality 1-12 months of age (42 percent) and children up to age 4 years (25 percent). Babies who do not get breast milk expressed six times more likely to lose their lives due to diarrhea in the first two months of age.
Health and nutritional conditions, as well as adequate sanitation plays an important role to prevent diarrhea. Immunization needs to be done on children in order to combat smallpox, rotavirus (cause of intestinal flu), as well as other intestinal infections that can cause acute diarrhea.

Complications of newborn
Four million babies experiencing complications at birth and ironically they later lost their lives in the first four weeks. In Indonesia, 37 percent of children under five suffered complications at birth.
There is no denying, manpower, and adequate health facilities supported by the environmental hygiene is essential to maintain health expectant mothers so that they can lower the risk of danger to herself and the baby.
Other causes
Other causes are diseases that can actually be prevented through vaccinations like measles and tuberculosis. Meanwhile, 50-60 percent of infant mortality and child mortality linked to malnutrition.