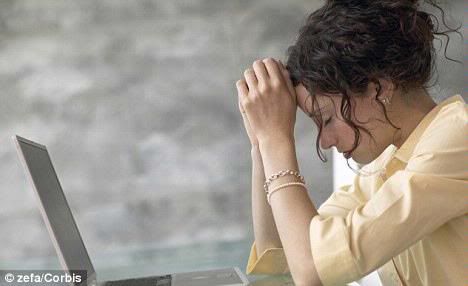 It turned out that positive thinking can not only make our days so much more beautiful. But also stimulate our brains to process information better, so in the long term, our brain will always be in prime condition.
Research conducted in 2007, found respondents who always surround himself with positive energy helps reduce the risk of brain cognitive function decline up to 60 percent. While the respondents are often stressful and emotional, memory decline or dementia.
Thomas Crook, PhD., This memory disorder prevention experts told me, every one of us would have events that are emotionally draining. Starting from failure, disappointment, or even treason. These are the sources of emotional stress can affect our brains work. But that does not mean, Crook added, we must always smiling face all the sad stories that go in our lives. "We may be sad, but our reaction to re-optimism and enthusiasm is reward for the brain so that its function was not decreased."
Crook invites us to immediately release the emotional stress of the head. "Imagine that we are pressing the eject button on DVD player, when we do not like the movies we watch." Then see how many "DVD happiness" is left "on the shelves" of our lives.
The process according to Crook will make our brains to play a memory-memory that can restore our spirits. The body will be interpreted by releasing endorphins to give the sensation of feeling happy in myself. "This is where the body system will look not only to work alone. Our brains will hone the ability of memory plus normal body metabolism to return to work. "
That's why experts believe the nerve, our ability to control emotions and stress is a way to protect brain tissue. Because emotions are triggers for many areas in the brain, from memory, the ability to think logically, to the ability of expression.
So every time the stress block, try to think positive so that the brain controls our emotions can reprogram our positive moods. That way, we can restore the awareness of brain function due to the response body to work back to normal. Remember, if you still want the brain to work optimally, do not want to stay long storing negative emotions in ourselves. (PreventionIndonesiaonline /Siagian Priska)