Although awareness to the higher exclusive breastfeeding, but the incessant advertising of formula milk in Indonesia to make breast milk is not the only baby food.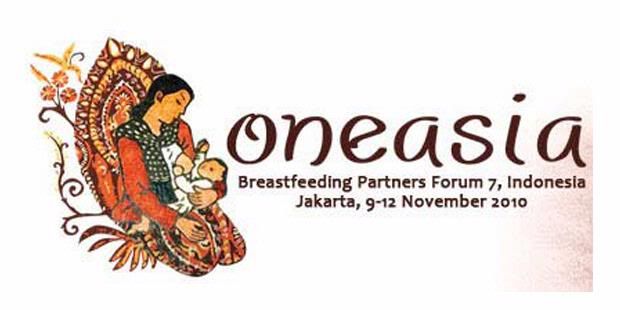 Hence, all forms of food and beverage
promotion of breastmilk
substitutes, especially in health facilities and cooperation with health workers must be stopped.
Thus the conclusion of the forum ONE ASIA (OA) Breastfeeding Partners Forum Go-7 held in Jakarta from today, Tuesday (11/09/2010), until Friday (12/11/2010) future.
The event was attended by representatives of more than 100 participants from the countries of East Asia and Southeast Asia and the world health agency said the theme "A Call Ending Forms of Food and Beverage Promotion of Breastmilk Substitutes."
"The forum was organized to build a national and international networks and strengthen community and government collaboration to protect and support breastfeeding," said Farahdibha Tenrilemba, Chairman of the Organizing ONE ASIA Breastfeeding Partners Forum 7.
The forum is also expected to open the eyes of all parties about the existence of the International Code of Marketing of
Breastmil
k Substitutes and the types of violations that occurred. "People can become supervisors, so will help improve breastfeeding rates," said Farahdibha.
In Indonesia, the Ministry of Health would ban all forms of marketing of formula milk for infants younger than 1 year beginning in 2011. That policy is expected to reduce infant mortality and achieve Millennium Development Goals (MDGs) by 2015.