Contact lens direct contact with our eyes. Hygiene problems will affect eye health. Let's be careful caring for contact lenses.

1. Wash with soap and dry hands before handling contact lenses. Use mild soapy water and towel dry.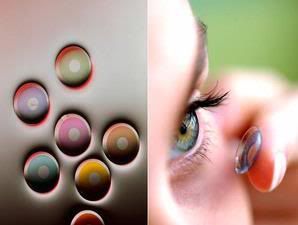 2. Remove contact lenses before applying or removing cosmetics. Do not use hairspray while wearing contact lenses because it will leave scars and damage the lens.
3. Do not use tap water or homemade cleaners for cleaning or wetting contact lenses.
4. Use products in accordance with the recommendation of nurses lens doctor. Do not use liquid re nurse lens.
5. Some bacteria can penetrate certain contact lenses. After cleaning, rub each lens in the palm of the hand for a few seconds, then soak the lens in a solution of antibacterial and cleaning in accordance with the instructions before using it again. This action is most okay to kill most bacteria.
6. Clean the container box with a contact lens cleaning solution sterile and wind-wind to dry. Replace the box every three months. @ Diy