"Many people misunderstand the presence of contact lenses. Assume that the contact lens is a tool to change the glasses, "says Danny Widodo, Indonesia Country Head of Ciba Vision contact lens manufacturer in the launching of American origin newest contact lenses, dailies Comfort, in restaurants Segarra, Ancol, Wednesday (10/06).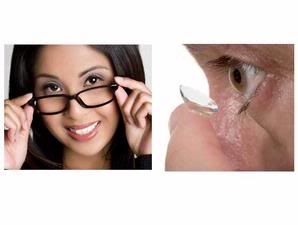 According to Danny Widodo, "Glasses and contact lenses were walking side by side. Each user must have sunglasses contact lenses. So it's not true that the contact lens replacement sunglasses tool. Instead, contact lenses are an alternative tool to replace the glasses in the moments that are not allowed to use the glasses."
Added Danny, that there are times when spectacles can not be imposed for certain reasons, such as when exercising, or being in front of the computer for hours (can leave marks near the nose), while want to appear stylish without glasses, or could not adjust lifestyle. Thus you can choose the appropriate contact lens needs. For example, for the style can wear colored contact lenses, or for working more than 10 hours at the computer. Moreover, to prevent pain and soreness in the nose area, where used glasses.
Unfortunately, still not many people want to use contact lenses. Explained by Lanny Surachman, one representative of Ciba Vision, from research conducted by Ciba Vision, on the user's eyeglasses are reluctant to use contact lenses because of the comfort factor. Of the respondents who numbered approximately 250 respondents in the United States, as many as 47 percent never wear contact lenses, but no longer use it because of the comfort complaints. As many as 76 percent of all respondents wanted a comfortable contact lenses and can be used from morning to night.
The results of research that makes Ciba Vision issued a new product daily contact lenses, dailies Aqua Comfort Plus (abbreviated with Comfort dailies). Danny explained, that daily contact lens product has a Triple-Action Moisture content, which provides three advantages when used. The first is for lubrication (bearing lubrication between the eyes and contact lenses), then moisturize, and refresh all day long. The new technology was first used in the world has a moisturizer that can be activated each time the eyes in the Blink. Available for the lens size to -0.5 D-10D in the counter-counter glasses, with the price of Rp 275,000, - per 30 pairs (for 15 times usage). This product also answered the desire of the respondents mentioned at the beginning, that this contact lens is effectively used for 24 hours.
Regarding the red eye because the use of contact lenses, Danny replied that most likely it was because the eye is irritated due to lack of oxygen flowing into the eye. So if you wear contact lenses that moisturizes like this product, red eye will be unavoidable.
Danny says, a common mistake often made by users of contact lenses is one treatment and abuse. First, it is used constantly but not treated. Every day, our eyes remove dirt, whether it be protein, lipid, or dust. Contact lenses have a certain staying power, can not hold much dirt, so regular cleaning maintenance is required (especially for weekly or monthly contact lenses). Secondly, abuse, in the sense if not used according to specified rules. For example, using contact lenses worn daily but more than a day (or time recommended), so it will not work properly anymore.