Healthy Lifestyle - Although both rice, our society is more than 30 years of leaving the brown rice and just eat rice from white rice. New two-three years of white rice consumption began to re-popularized as part of a healthy lifestyle.

Brown rice is healthier, because generally crushed or broken skin, so the epidermis, commonly called the bran still attached. Well, the epidermis is rich in fiber and natural oils.

Fat contained in the epidermis is essential fats that are important for brain development. Natural fiber also give full effect and cleanses the digestive tract. By doing so, become better nutrition for the body.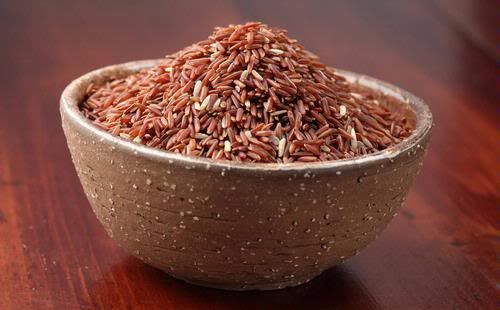 Carbohydrate content of brown rice of about 77.6 grams per 100 grams of material. While brown rice protein content of about 7.5 grams per 100 grams of material, slightly higher than white rice, 6.8 grams per 100 grams of material.
Instead of white rice, brown rice is superior to vitamin and mineral content. Brown rice contains vitamin B1 (thiamin) is higher than white rice, respectively 0.21 and 0.12 milligrams per 100 grams of material.
The most prominent mineral content in brown rice is the calcium and phosphorus. Levels of calcium in the brown rice 16 mg per 100 grams of material. Other minerals found in red rice is selenium because it contains 39 micrograms per 100 grams of brown rice.