Substance hydroxilmethyl benzoate which became one of the triggers withdrawal Indomie in Taiwan is a substance used to preserve a variety of products including foods, cosmetics and medicines.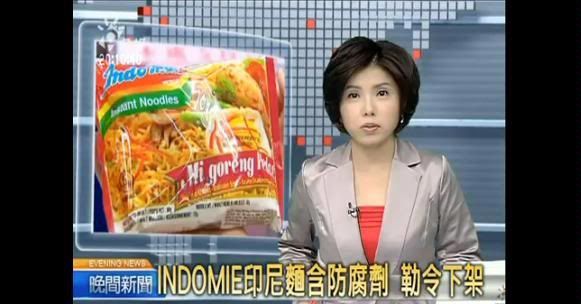 Indomie products
circulating in Indonesia are also using this substance. But the levels of preservatives that also has another name that has been qualified Nipagin specified POM.
According to the Head of POM, Kustantinah, Nipagin use as a preservative has been regulated in the Regulation of the Minister of Health No. 722 / Menkes/Per/IX/88 about food additives.
"One of the additional material that is set is nipagin (methyl p-hydroxybenzoate) that serves as a preservative to the limit of use. Preservatives are allowed to cosmetics and medicines. For foods such as
instant noodles
, provided it does not overstate the maximum levels specified POM, namely 250 mg per kg, "said Kustantinah to Kompas.com, Monday (11/10/2010).
In every country, continued Kustantinah, limit the use of different Nipagin. "In the United States, Canada and Singapore, the maximum levels Nipagin was 1,000 mg per kg. While in Hong Kong 550 mg per kg," he said.
Nipagin addition, there are several other types of preservatives are allowed BPOM for use in
instant noodles
such as benzoic acid and propeonat.
For more information on food safety issues, BPOM has provided the Consumer Complaints Service Unit (ULPK). kompas.com
=================
POM service unit can be contacted with telephone number 021-4263333 and 021-32199000 or via e-mail and ulpkbadanpom@yahoo.com ulpk@pom.go.id. The public can also contact the Consumer Information Services across the Great Hall or Central POM throughout Indonesia.